At Pierson & Saunders Orthodontics, we are constantly amazed at our incredible patients and their generous hearts. They give us a reason to smile each and every day and our lives are richly blessed to have them be part of our family. Their stories are inspiring and make us want to do better and be better. Each of us can make a big difference in our little part of the world and we are grateful for the wonderful example of our patients.
Kim & Ted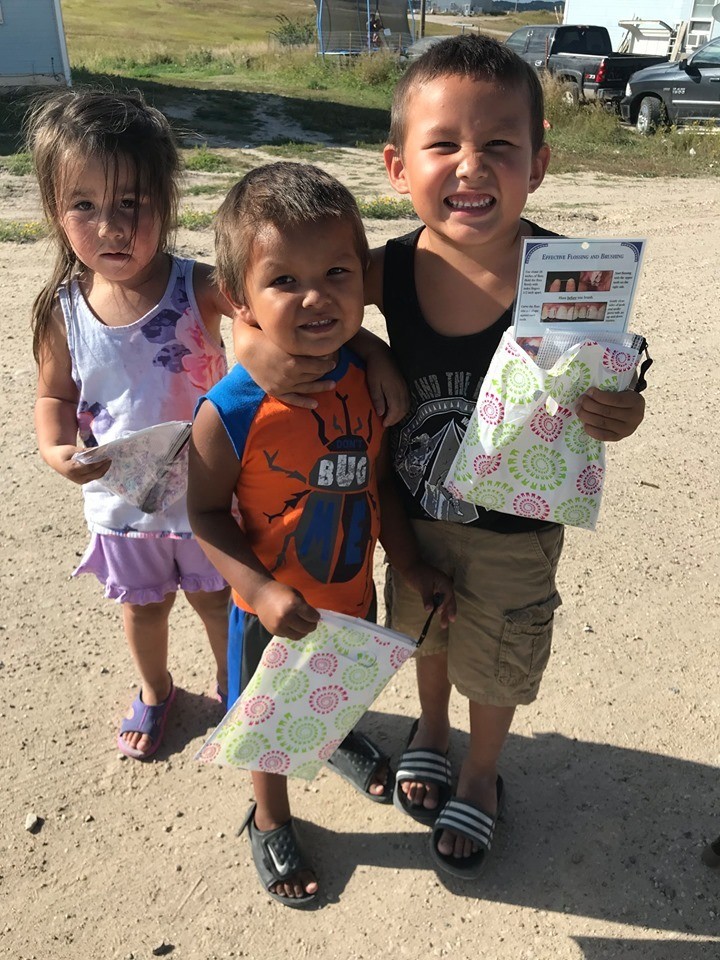 We are so privileged to be a part of the Pierson & Saunders Orthodontics family!
As members of St. Helena's Episcopal Church in Boerne, we have traveled to Wounded Knee, South Dakota, as part of our Church Youth Mission group. Our first trip to Wounded Knee was the summer of 2018, and we have been back there a total of three times.
Our trip there this past summer included conducting, for the first time, a medical wellness clinic at the church we are partnering with, Messiah Episcopal Church. While there, we saw a tremendous need for improving dental hygiene and dental care for the residents of Wounded Knee. After returning to our home in July, we felt a strong calling to go back to Wounded Knee; mission trips just annually was not enough, as so much can and is needed to be done.
We decided to return to Messiah in the early part of September 2019. Kim and I, this trip, conducted another medical, as well as a dental, wellness clinic, both at Messiah Episcopal Church and in the community itself of Wounded Knee. Besides handing out almost 20 dental kits, which included a toothbrush, floss, toothpaste, and a card depicting the most effective way of flossing and brushing, supplied and donated by Pierson & Saunders Orthodontics, we also assessed their healthcare needs, along with providing healthy food items, such as fruits and vegetables. We, the youth and adult leaders from St. Helena's, are planning on returning to Wounded Knee about three to five times in 2020, providing again the needed medical and dental healthcare to the community members, who are truly in need of this type of help.
Leticia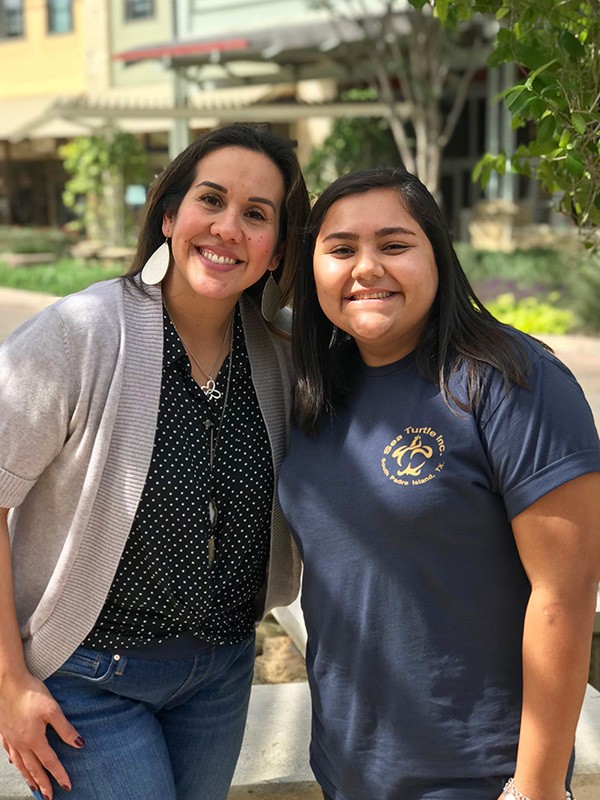 Leticia and Kidney Recipient
It all started with a Facebook post and a tug on my heart! My name is Leticia, and I'm a wife and a mom to two beautiful boys. It was around this time that I was scrolling Facebook like everyone does and a post caught my attention. It was from one of my sisters in Christ. You see, I have always believed that God puts you in places and people in your life for a reason. Norma and I had been on a team for a church retreat the year prior, and that was really the only interaction we had. We would greet each other at church, but it wasn't until I clicked on her post that I got to know her family's story. Her daughter was in need of a kidney. I didn't finish reading before clicking off because I felt that tug, but then I also felt fear. Fear of the what-ifs and whether my family would support my decision. It remained in my heart, and I couldn't shake off the idea to finish reading the post.
On June 24, 2018, I was attending an event for my health and wellness business. I met Carrie who, lo and behold, was a kidney donor herself. She was able to answer questions I had fears about. After almost 20 years, she was alive and healthy. I immediately logged into Facebook to read Norma's post in its entirety and answered the questionnaire to find out if I was a candidate. I went in with the mindset of "let God's will be done." If I was meant to be the donor, then everything would fall into place. Two weeks later, I got the call to go over the questions in depth and qualified for the next step. Things went so smoothly from the lab draws, body scans, and sending my medical package to the board. Our families continued to pray for guidance and hope. I received the final call on August 14th that I was approved and we were a match! I could not wait to share the news with Norma so she could tell her daughter.
Through our families and church communities' prayers, we had a successful surgery in September 2018. Although my recipient has a long road ahead, she is doing amazing and living her best life. I would do this again if I could. I just feel honored and blessed for my healthy body that allowed me to help another family cherish their loved one. I encourage you to follow through with what pulls at your heart because it could positively impact so many!