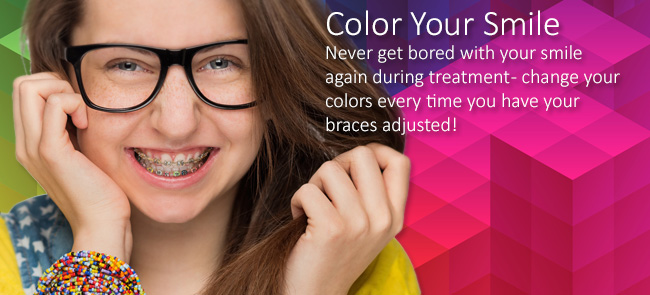 Let your smile make you stand out in the crowd! At Pierson Orthodontics you can choose from a wide range of colors for your braces and make your orthodontic treatment fun and exciting! Choose the combination that suits your style, personality, school team or favorite sports team and more! You can change colors every time you get your braces adjusted!
Now that's Something To Smile About!
To Color Your Smile, Click Here!
Note: 3M and Color Your Smile is a third-party website.