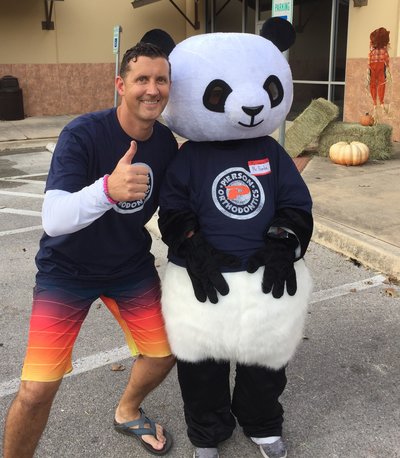 It's our favorite time of year here at Pierson Orthodontics! Not only is it National Orthodontic Health Month, but it's a time we get together with our patients and their families and friends at our annual Fall Festival.
We had such a great time with everyone this year and are so grateful to all who came. It was a huge success and all who attended seemed to have something to smile about. There was BBQ and snow cones, games and prizes, face painting, pumpkin decorating, a special photo booth, cake walk, Mr. Panda, an awesome clown making balloon creations for everyone, and our favorite … Dunk the Doc!
We think this is one of our patients' favorite events, too! Dr. Pierson said he was wondering if some kids were seeking revenge with the look they had in their eyes before they threw the ball! Their determination paid off! Dr. Pierson was dunked several times throughout the event.
With fall in the air, it also reminds us that this a time to express gratitude. We would like to express our most humble appreciation for each of you, our patients, and your families. You bring us so much joy and happiness and give us great purpose and determination to be the best we can be each day. Thank you for giving us Something to Smile About.