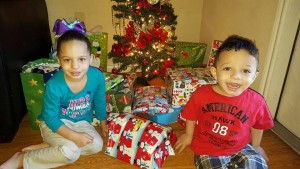 Pierson Orthodontics had the amazing opportunity to work with Ragan's Hope.org this past 2015 Christmas season and set up our very own Angel Tree. Every one of our ornaments were taken off the tree!
We couldn't be more thrilled or thankful to our patients. Without them, none of these acts of kindness could have such a huge impact. Not only did our patients bring back the item on their ornament, multiple patients brought additional gifts for our angels.
The joy on the faces of the children upon delivery was inspirational and so touching. Again, thank you to our Pierson Orthodontic Family. We truly think of each and every one of you as family.