We have started to shop for school clothes and supplies, look for before- and after-school care, and get ready for early-morning grumbles from our little ones. The bed times have been set earlier, the excitement of new friends has started, along with the worry of harder school work. School is upon us!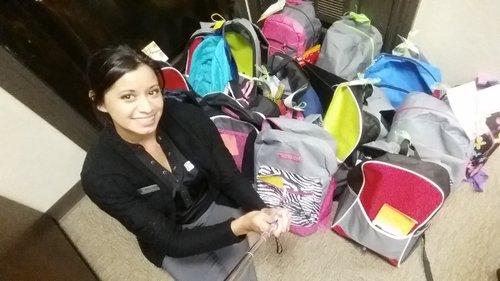 Pierson Orthodontics in San Antonio, Texas, started planning for this school year early. In July we kicked off our "Need to Succeed School Supply Drive." Our affiliation with Ragan's Hope has been an amazing journey and we have been able to provide the sick kids connected to their organization and their siblings with things they go without each season. As with every community service outreach that we do, we had an outstanding response from our patients. We had supplies written on handmade apples for each child that needed help purchasing them this year. They were all taken and everything on each's child's list was fulfilled. We had extra supplies, so we decided to share the wealth with The Children's Shelter of San Antonio and The Ronald McDonald House.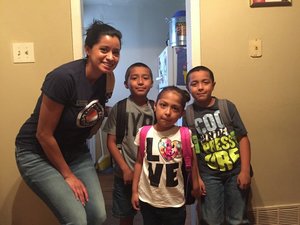 Dr. Bradley Pierson wants to make sure that these children have everything they need to succeed. Each family spends so much time and money caring for the child with a catastrophic illness that the comforts of life cannot be taken care of. The vision with Ragan's Hope is to: "Help parents and communities lift up the children with seemly insurmountable obstacles, to not only rise up and meet their challenges, but to go on and live extraordinary lives," and so it is our vision as well.