Career Day!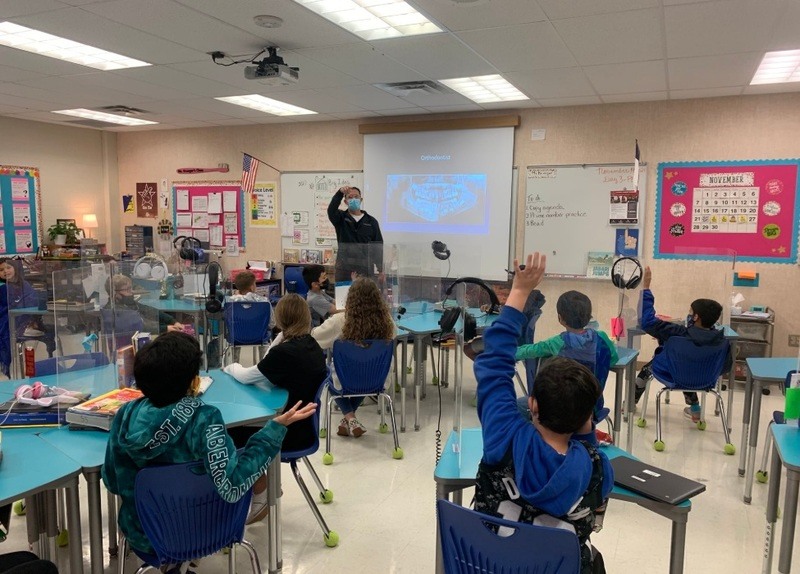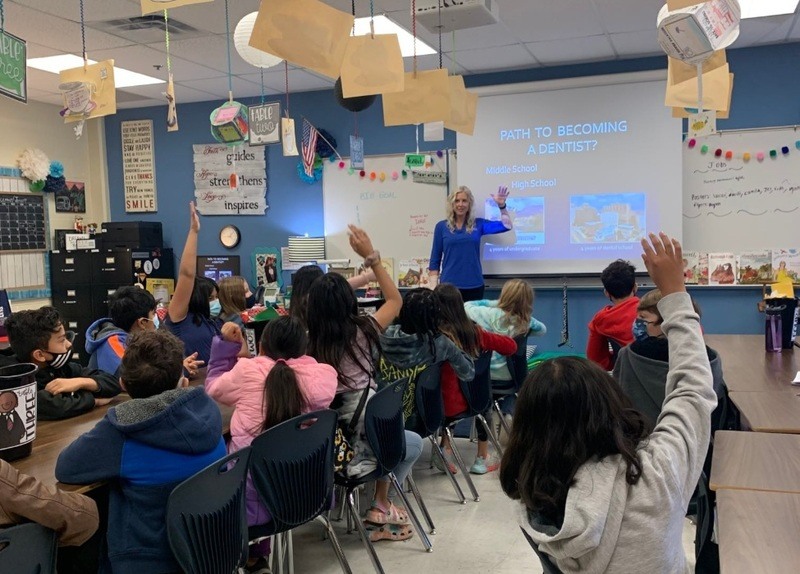 Something that makes us smile is spending time at our schools during Career Day. Being able to talk about our passion and purpose to little ones, hearing their hopes, dreams and aspirations, feeling like maybe one day they will want to do work in the orthodontic field, is something we most definitely love!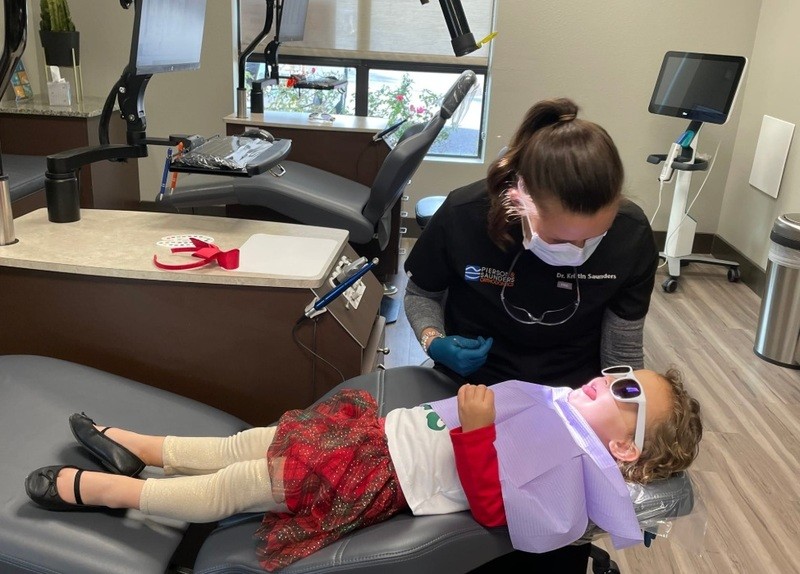 When little ones are not old enough to be in school, we welcome inquisitive minds to join us in the chair, as this little sibling of a patient did with Dr. Saunders.
Food Bank Distribution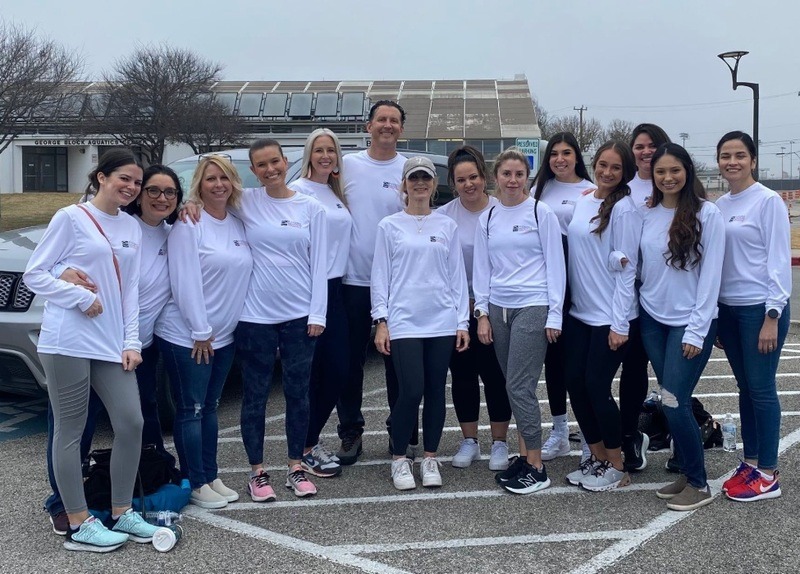 Volunteering as a practice gives us a chance to be together as a team, as well as to give back to our community in way of servicing our city. What a great experience this was for us! We cannot wait to do it again soon.
Costumes for Cancer Patients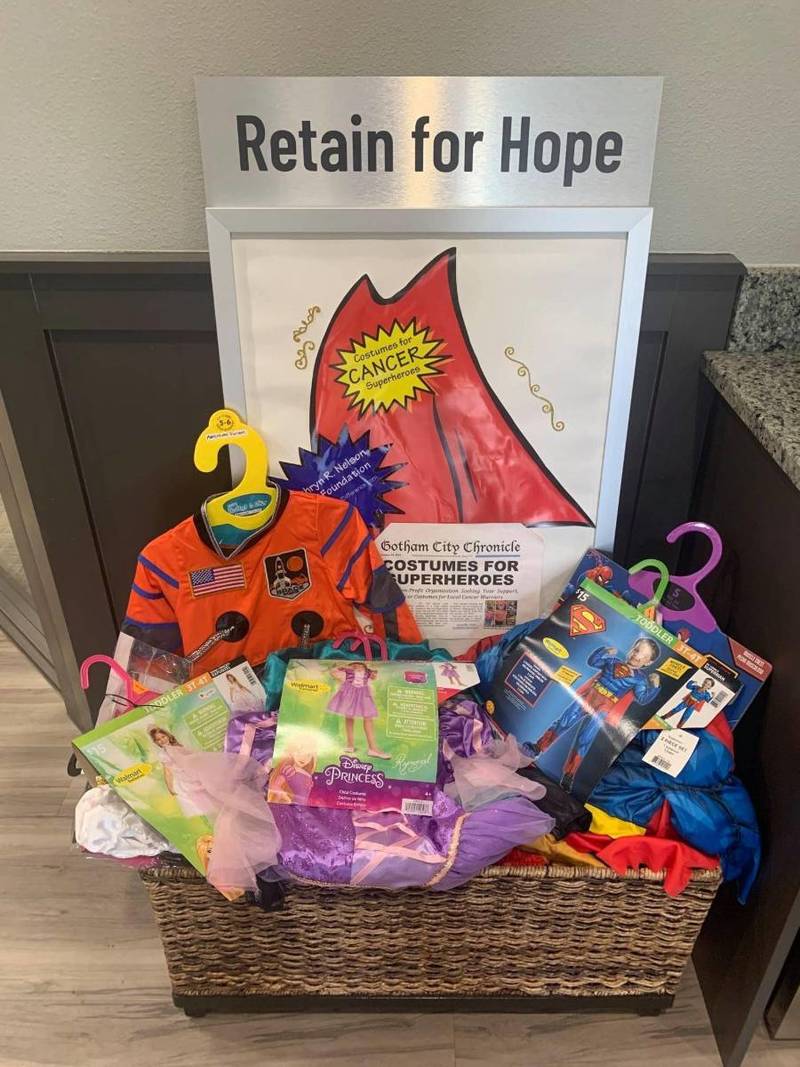 Bringing smiles to children is one of our favorite things to do here at Pierson & Saunders Orthodontics. Helping collect and donate costumes for local children who have been diagnosed with cancer gives us the opportunity to do just that. Each September and October, we give our patients and the local community the opportunity to donate a new costume so the kids can be superheroes and princesses!
Candy Buyback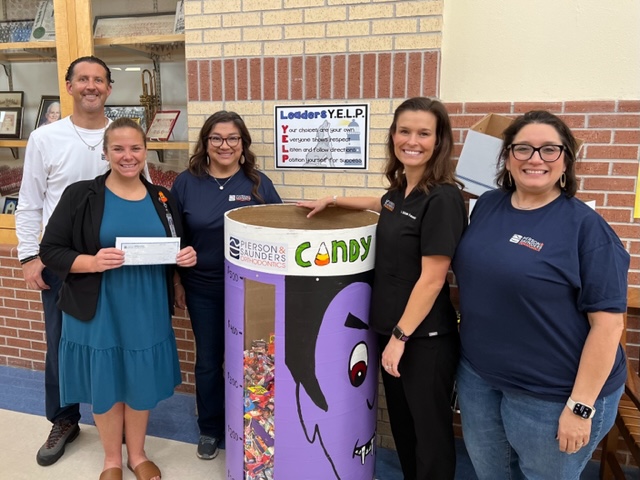 Never know what to do with all that candy your kids get at Halloween time? Donate it to a participating local school! The kids love to see their candy pile up and earn money for their school. Pierson & Saunders Orthodontics gives up to $500 per participating school if they fill the container up with candy! The candy is then donated to the USO, who ships it overseas to our troops! It is a win for everyone!
Beanies for Cancer Patients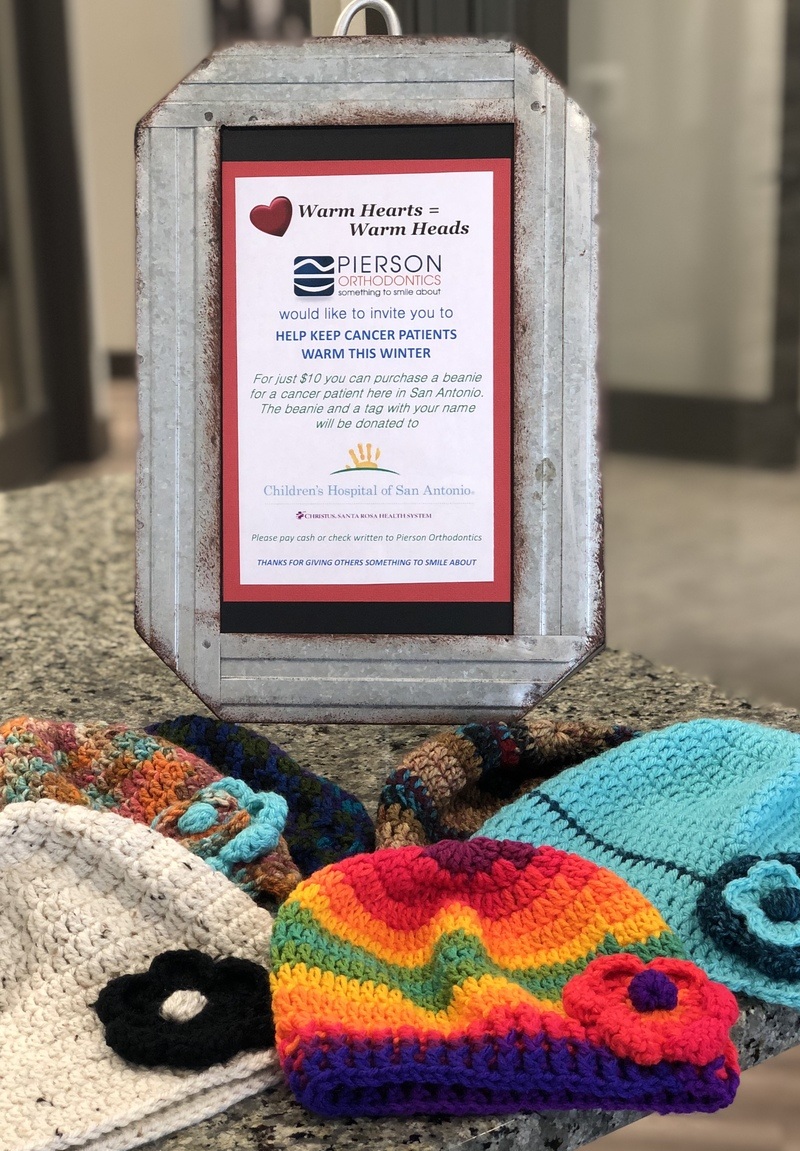 Warm Hearts = Warm Heads. We give our patients the opportunity to purchase a beanie for a local cancer patient in San Antonio to help them stay warm in the winter months!
Ronald McDonald House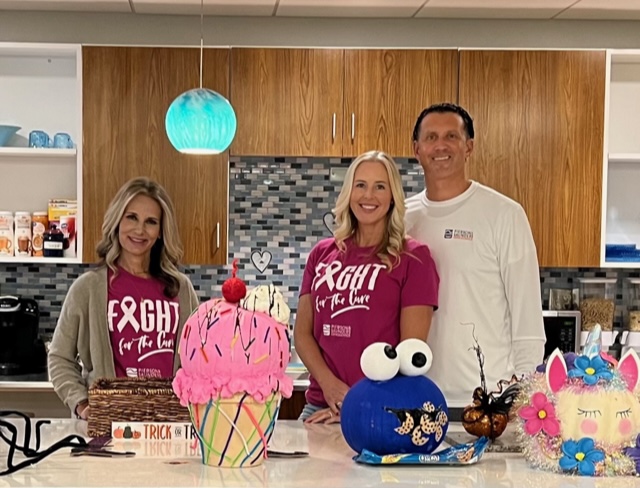 Every year, Pierson & Saunders Orthodontics invites local dental offices to participate in our pumpkin decorating contest. The office that has the most votes for their pumpkin gets lunch for their entire staff on us! All the pumpkins are donated to the three Ronald McDonald Houses here in San Antonio for their residents to enjoy the week of Halloween. They cannot wait to see all the amazing creations every year!