If you know Dr. Pierson you know that he is dedicated to continuing his education, so he may give his patients the very best care that is possible. Since his practice opened in 2012, he has included his staff in this belief. We know that we must keep up with technology and new methods if we want to continue to give our patients Something to Smile About. Our patients deserve nothing but the best, and to give the best we have to keep learning.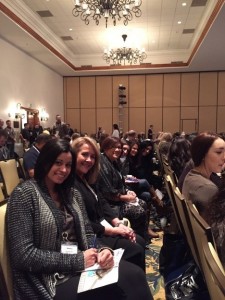 This past week we had the amazing opportunity to attend the Dolphin meeting in Carlsbad, California. Dolphin is the management program that we use in our office. The capabilities of this program are astonishing. Not only can we keep secured and detailed information on our patients, but the features this program offers adds to our goal of exceptional patient care. We stayed at Omni La Costa Resort and we had a few minutes' walk to our classes each day. Our days consisted of information-filled classes where we had a few breaks to enjoy the exquisite scenery around us. We learned everything from better patient relationships, technology assistance, financial documenting, security for the cloud, and so much more.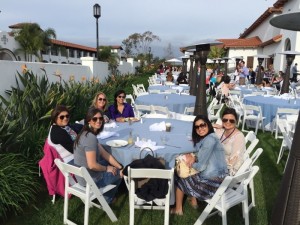 Not all of our trip was work. Dr. Pierson makes sure that we get a little time to see the sights. He took us to La Jolla the day we landed and we saw the sea lions bumming on the beach. Esme wanted to swat one on the behind to just see what it felt like. If you know Esme, you know this is normal. Of course she didn't because it was illegal, but it was a funny thought. We ate dinner at a beach front restaurant, where most of us ordered fish because it's all we talked about on the plane.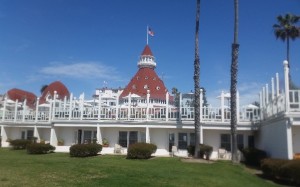 Our last day in California we drove to the beach and walked the boardwalk, shopped a little for the families, and soaked up the warm sun. The last stop was Coronado Beach, where Dr. Pierson took us to lunch at the Hotel Del Coronado. This hotel is housed in an 1888 Victorian property with an iconic red roof. We had patio seats and it was a delightful ending to our trip. We watched the waves come in and go out, and we watched people roll in the grass at the hotel because it looks so soft. We also ate a variety of guacamoles and we talked about how excited we were to see our families.
We are truly blessed to have a doctor so dedicated to his patients. We are blessed to have him include us in his goals, but most of all we are blessed to have our patients. Without them we wouldn't have a need to continue our education, to become a better practice, or even have a practice. Thank you Dr. Pierson, but most of all, thank you to our patients.